By: Clare Plaisance Posted: January 25, 2016 Category:
SAP News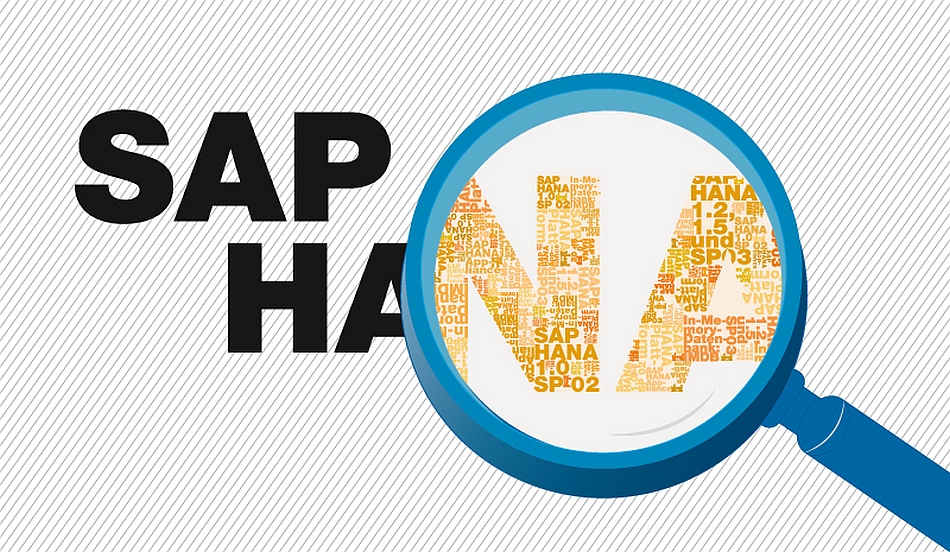 SAP HANA launched five years ago and it sometimes seems like since then we've heard about little else.  Things like… HANA is a game changer!  A technology so different and so advanced that it's  blazing a trail which will obsolete the industry standard solutions that came before it and have ruled the business computing universe for a generation!  The way business is done will never be the same!  Opportunities that never existed before will not only be realized, but will propel users to market domination by providing competitive advantage unattainable to those who do not adopt HANA!
Sounds like a lot of hype, you say?  Well, it's certainly true that those of us who have existed in the SAP ecosystem for any significant time have been exposed to more than our fair share of hype.  In fact, we've become immune to it.  And there is real danger in that.  We get bombarded by HANA marketing and say to ourselves, "Yeah.  Yeah.  Whatever."  If that describes your attitude towards HANA, then it's time to change your way of thinking.  Shake off the jaded disinterest.  Focus.  While you weren't paying attention something very significant happened.  HANA delivered on its promises.
Big data.  Real-time business intelligence.  Agile visualization.  Predictive analytics.  The Internet of Things.  Disruptive business models.  Landscape simplification.  Reduced TCO.  The list goes on and on.  And they aren't just buzz words.  They are transformational capabilities being realized by organizations who have adopted SAP HANA and set themselves on a course of utilizing and mastering HANA's innovative game changing technologies.  The use cases and success stories are plentiful and growing exponentially with each passing year, and if you remain an SAP customer, it's a course you are destined to travel yourself, whether you're prepared to or not.
Just less than one year ago, in February 2015, SAP announced the launch of SAP S/4HANA.  It's hard to overstate the significance of that announcement.  S/4HANA isn't just a new product that was launched with the standard accompaniment of marketing hype and fanfare.  Instead, it represents a sea change.  S/4HANA takes all the advantages of in-memory computing and massively parallelized processing and marries them with brand new code developed specifically to take advantage of those hardware capabilities while serving up a new generation of applications on friendly, easy to use front ends for an engaging state of the art user experience.   The only comparable change in the history of SAP was the move from R/2 to R/3 in the 1990's.  S/4HANA is a wholesale change of direction and ultimately the only way forward with SAP.
S/4HANA is the new flagship product from SAP and extended maintenance for the older widely deployed SAP Business Suite systems that have been powering businesses for years will end in 2025.  Seems far into the future, doesn't it?  Seems like there's plenty of time to "wait and see" since the switch to S/4HANA won't be demanded until 2025.  Certainly, that's one way to look at it.  A way that grows more risky by the day if you ask me.
Time waits for no one.  There's a roadmap to S/4HANA that includes migrating your current Business Suite systems to SAP HANA.  Today.  It would seem to me that following that roadmap needs to be based more on what your competitors are doing, and less on some date way off in the future.  If your competitors adopt HANA now, develop their skills with its myriad innovative technologies, take advantage of its transformational capabilities, and implement disruptive business models before you ever get started on your HANA journey, the price your business pays could be devastating.  So, heading down the HANA roadmap is not a matter of "if".  It's a matter of "when".  How long can you remain comfortable to "wait and see"?
About the Author: Mark DeMeno
Mark is Bayforce's Director of SAP Solutions and has been with the company overseeing our SAP project and Managed Services business for the last 4 years. He is an SAP Certified HANA Consultant with more than 15 years' experience delivering SAP Solutions and providing strategic thought leadership within the SAP space. Mark lives in the Chicago area with his wife and four children.  Connect with Mark on LinkedIn or email him at mdemeno@bayforce.com.