Complimentary White Paper Available!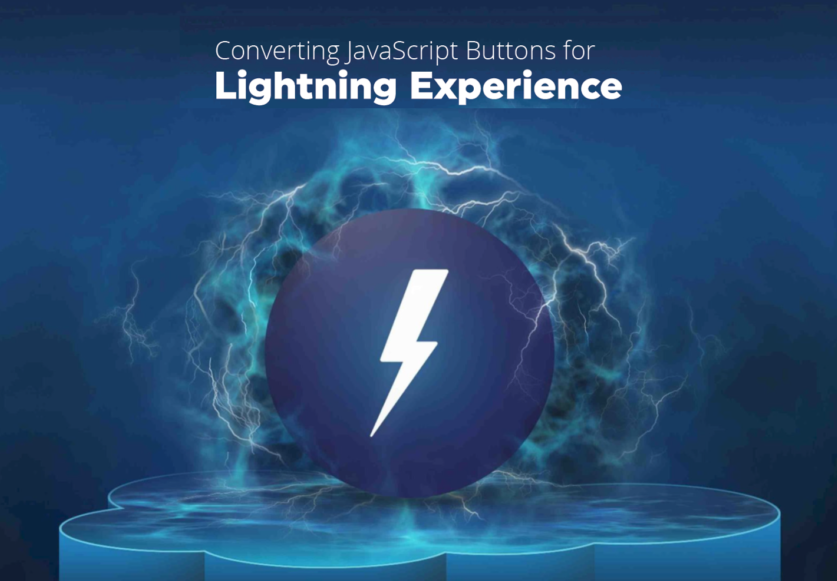 Lightning Experience, Salesforce.com's redesigned user interface for their CRM applications and platform, does not support JavaScript buttons—a heavy reliance on JavaScript buttons can, therefore, be an impediment to adopting Lightning Experience.
At the same time, most new Salesforce features are being released exclusively for Lightning Experience and are not available in Salesforce Classic. With each new release, incentives to switch to Lightning Experience are piling up.
If you are thinking about Lightning Experience for your Salesforce organization, JavaScript buttons need not hold you back.
Bayforce is pleased to have developed this detailed, complimentary white paper, "Converting JavaScript Buttons for Lightning Experience"—you can download the white paper here.  This complimentary white paper provides some strategies for replacing your JavaScript buttons with Lightning-friendly alternatives and walks through some simple and advanced example solutions—we hope you find it useful.
Our Salesforce Development services span the entire Salesforce platform—if you're ready to take your Salesforce experience to the next level, a conversation is always a good place to start.  Contact us at salesforcesuccess@bayforce.com.  Until then, enjoy.  The team at Bayforce.