HTML5: The Future of SAP User Interfaces
By: Clare Plaisance Posted: April 12, 2012 Category:
SAP News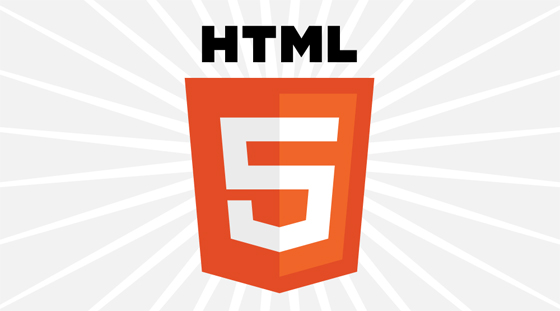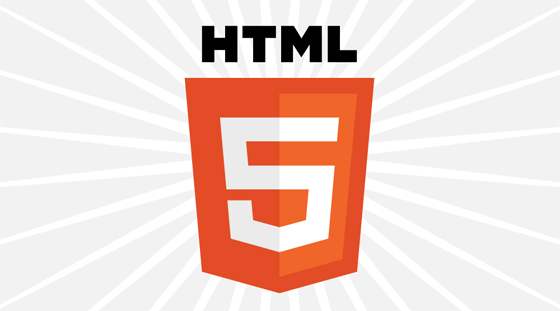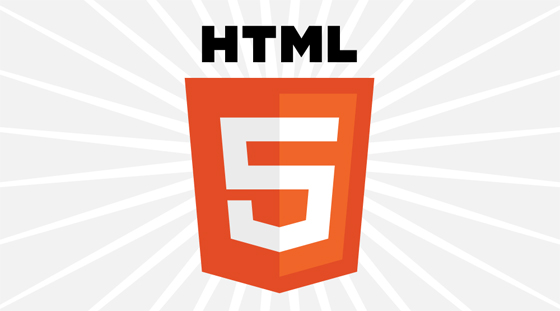 HTML5 is the future of the web, especially the mobile web. This next generation of the most common web-language supports additional semantic elements, scalable vector graphics, an offline cache, and in combination with CSS3, can support high-quality interactive graphics. HTML5's abilities make it more a user interface design platform rather than a markup language, and with ever-increasing browser support, open-standards HTML5 has become a viable alternative to the proprietary platforms Adobe Flash and Microsoft Silverlight for delivering rich web content.
While HTML5 is coming into maturity as a standard for rich web content, Adobe Flash and Microsoft Silverlight are waning in usefulness, especially for delivering content to mobile device users.
Steve Jobs, in his famous 2010 letter, "Thoughts on Flash", predicted that "open standards created in the mobile era, such as HTML5, will win on mobile devices" while criticizing Flash as unsuitable for mobile devices and explaining why iOS devices would never support Adobe Flash. Nineteen months later, Adobe shared that they would not continue to develop the Mobile Flash Player beyond release 11.1 for Android and BlackBerry and would focus on innovating for mobile devices through the medium of HTML5. Without new releases, Flash support on mobile devices will die out. It is very likely that future releases of the Android operating system will not support Flash.
Microsoft Silverlight has not gained a wide reach among mobile devices. iOS never supported Silverlight, no doubt for many of the same reasons that Steve Jobs enumerated for rejecting Flash. Windows Phones, of course, support Silverlight, and so does the Symbian platform, but Android and BlackBerry do not. While still committed to developing Silverlight, Microsoft has shifted its strategy toward HTML5, realizing that HTML5, not Silverlight, will allow for the greatest reach across platforms.
HTML5 is in the final stages of development, but already most mobile browsers support at least a subset of the new features in HTML5. Most desktop browsers offer good support for HTML5 as well, and Internet Explorer, which currently lags far behind other major browsers in its current release (IE9), will offer significantly better support for HTML5 features in the next release (IE10).
Adobe and Microsoft have cast their lot in with HTML5 because HTML5 is positioned to become the main cross-platform tool for delivering rich, interactive web applications, while Flash and Silverlight are limited to particular devices and operating systems. It is inevitable for SAP, with its "mobile first" and device agnostic strategies, to embrace HTML5 as well. Indeed, SAP already has plans to incorporate HTML5 across its applications.
One of SAP's first ventures into HTML5 was the redesign of SAP.info, SAP's official web magazine. As a magazine, SAP.info does not require HTML5's new interactive features which Internet Explorer does not yet support. SAP.info's new HTML5 and CSS3 design, debuted in November 2011, uses features such as scalable graphics and page layout so that the site will appear as an appropriately-sized app on any device rather than a fixed-width web page. SAP's new online publication, Milestones, which celebrates 40 years of SAP, uses even more features of HTML5 and CSS3 to optimize the experience for touch-screen devices, including navigation between pages by swiping.
The transition to HTML5 within SAP's on-premise and on-demand applications will take time, as Flash and Silverlight have become entrenched in the SAP landscape as means of delivering rich web-based content. Business ByDesign, SAP's flagship cloud offering, is built entirely on Silverlight. SAP has line-of-business cloud offerings based on Silverlight as well, such as Sales OnDemand. The SAP Store is also built with Silverlight. Xcelsius (renamed Business Objects Dashboards), a popular business intelligence dashboard solution, is based on Flash. SAP StreamWork requires Flash. So far, SAP has had to design native iOS mobile apps for each of these examples, including the Mobile section of the SAP Store, because of the incompatibility of iOS with Flash and Silverlight.
SAP already plans to convert Xcelsius (Business Objects Dashboards) and Business ByDesign to HTML5 within the next year. The HTML5 version of Xcelsius should be available sometime this year. The HTML5 version of Business ByDesign will have to wait until Internet Explorer 10 is released before the HTML5 and CSS3 features necessary for running Business ByDesign are supported by all major desktop browsers, and should be released sometime in 2013.
SAP is also creating a number of tools to help developers make HTML5 applications for SAP data. SAP has issued a beta HTML5 User Interface toolkit, named SAPUI5, which developers can combine with data called from an SAP system via the oData protocol to create web-portal or mobile applications. A PaaS for developing web-portal applications that will support the new HTML5 standard, named Portal OnDemand, is also forthcoming from SAP.
Earlier this week, SAP announced a trio of partnerships with Adobe, Appcelerator, and Sencha that will provide three frameworks for developers to use when developing HTML5 mobile applications. Adobe PhoneGap, Appcelerator Titanium, and Sencha Touch are all open-source tools for developing mobile applications in HTML5 and provide varying support for native, hybrid and mobile-web applications.
SAP's press release about these new partnerships emphasizes that they will make SAP mobile application development much more accessible to the millions of developers already familiar with Adobe PhoneGap, Appcelerator Titanium, and Sencha Touch. Greater accessibility to developers is necessary for SAP to realize its vision where 80% of apps will be developed by SAP's Partners. As SAP integrates HTML5 and HTML5 tools across its landscape, cloud, portal, and web-client applications will also become more accessible to developers with HTML5 skills.
The adoption of HTML5 will bring many advantages beside the opening of the SAP ecosystem to a wider range of developers. The flexibility and elegance of HTML5 will allow, although not guarantee, the development of interfaces for SAP applications that are more visually striking. SAP applications based on HTML5 will perform better than applications that require plug-ins such as Flash and Silverlight. Widespread adoption of HTML5 across the SAP landscape will help to smooth and integrate the user experience between desktop computers to mobile devices. As SAP has shown with its web magazines, it is possible to design a single page in HTML5 and CSS3 that scales well across devices.