Maintenance on Older Versions of SAP to Expire Soon
By: Clare Plaisance Posted: July 10, 2012 Category:
SAP News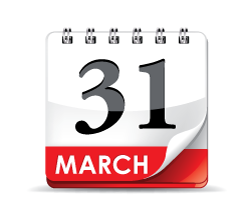 On March 31, 2013, the extended maintenance period for all versions of SAP ERP older than the current version, ECC 6, will come to an end.
SAP originally had scheduled the end of maintenance for the 4.6c version of SAP on December 31, 2010, but in September 2010, when nearly 15% of SAP's customers were still running 4.6c, SAP extended the extended maintenance period to March 2013. This brings the end date for extended maintenance on 4.6c even with the end dates for extended maintenance for the 4.7 and ERP 2004 (ECC 5.0) versions of SAP, as well as the end of extended maintenance for the specific components NetWeaver 2004, SRM 4.0 and SCM 4.1.
Time is running out for those who have not yet upgraded to ECC 6, which, earlier this year, still numbered about a fifth of SAP customers.
The vast marjority of SAP customers running older versions have decided to upgrade, whether it be in order to remain on software supported by the vendor, to take advantage of new features, or to use the opportunity to consolidate instances and custom code.
For those who have delayed an upgrade to ECC 6 until now, the good news is that even though the software has been in general release since June 2006, SAP has committed to keeping it under mainstream maintenance for 7 more years from now, until December 2020.
For those who choose not to upgrade, one option is to roll on to customer-specific maintenance. Maintenance fees for customer-specific support are equivalent to those for extended maintenance, but the support offering is much more limited. Customer-specific maintenance does not include Support Packages, legal changes that adapt the system to new laws, or kernel patches to support new combinations of operating systems and databases.
Keeping an old release of SAP beyond the period of normal maintenance can make it difficult to find help in fixing problems or making changes in SAP, as it's important to SAP professionals to keep their skills current by working on new technology rather than old. Even so, a few companies are so attached to their old release of SAP that they seek out third party support to maintain their systems beyond the time when SAP will. Thomas Wailgum of ASUG News tells the story of Color Spot Nurseries, which decided to stay on SAP 4.7, but not on SAP maintenance.
The next significant round of SAP software expiration will not happen until March 2016, when extended maintenance on SAP CRM 2007, SAP SCM 2007, and SAP SRM 2007 will come to an end.