SAP SAPPHIRE NOW 2014 Highlights
By: Clare Plaisance Posted: July 11, 2014 Category:
SAP News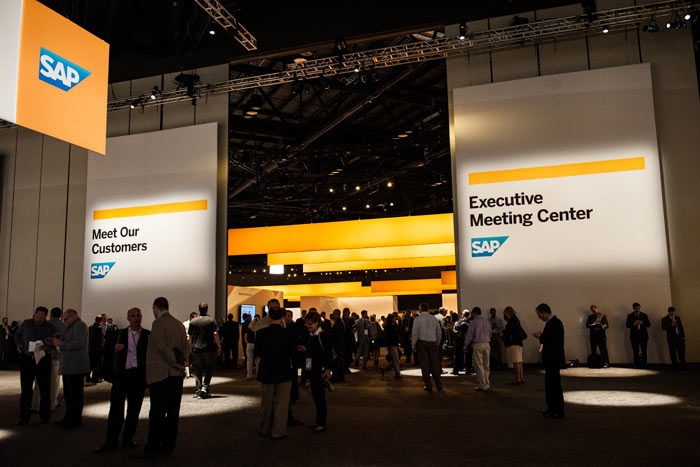 It has been a few weeks since SAP and ASUG hosted their annual SAP SAPPHIRE NOW conference in Orlando, Florida and we wanted to look back at some of the biggest news and announcements to come out of the event.
Bill McDermott: Simplify Everything. Do Anything
In his speech, Bill focuses on one thing: simplicity.  His message is that sophisticated technology does not need to be complicated and that SAP is striving to simplify.  The plan is to simplify the application stack, the user experience, the enterprise customer experience (including pricing), the SAP organization and the ways that SAP builds their partner ecosystem.  He discussed the global network economy and the SAP strategy to simplify everything via the SAP Cloud powered by SAP HANA.  He also made a few key announcements:
Hasso Plattner: The Future of Enterprise Applications
Clayton Christensen from Harvard business school and author of "The Innovator's Dilemma," set the tone for the day and introduced Hasso Plattner, chairman of the supervisory board for SAP, for day two's keynote speech. One of the themes of the discussion was SAP's effort to find balance between moving their customers to the cloud, HANA and remaining minimally disruptive to its customers systems and also creating disruptive innovation.  One of the consequences of success as outlined, in Christensen's book, is that successful companies fall victim to their prior accomplishments and fail to keep up with customers' future needs and Plattner reflected on coming to a similar cross roads back in 2007.  SAP was originally afraid to change the 400 million lines of code but Plattner convinced them to build a database with close to zero response time due to the recent advances in hardware at the time, the result is SAP HANA. Plattner then brought three customers on stage to talk about the HANA experience, including SAP's own CIO, Ingrid-Helen Arnold, who announced that SAP has been running the new Simple Finance product internally since April.
Introduction of SAP Consumer Insight 365
SAP Consumer Insight 365 is a brand new cloud service that unlocks the data that has existed within the mobile network operators. This is a safe and secure way to drive marketing insights for brands, ad agencies, and other enterprise customers.  Consumer Inisght 365 is easy to access through a web browser and it is a true mobile cloud product run by HANA.    One of the main features is called "Footfall" where you can use mobile network operator data to create insights as to who is coming into your store along with their demographics.   Another feature called "Catchman" is where the top 15 cities or zipcodes of your customers are ranked to give more information and insight for your marketing department to develop physical ads in those areas.  With the program's "Custom report" feature, you can compare multiple stores, including hypothetical locations to track data in those areas.  The video above is a demo of the product and some of it's functionality.
SAP Leads the Way to Industry Cloud
The day before the conference, SAP announced plans to bring industry solutions to the cloud with a dedicated team led by Simon Paris.  SAP plans to co-innovate with customers and partners to deliver industry-specific solutions across the 25 industries SAP currently serves.  His organization is tasked to help those industries the consumption and deployment of applications to a cloud model.  With this new organization, SAP is the only company in the world who offers solutions  for every line of business, in every cloud model, within every industry, and anywhere in the world.  Paris was at the conference talking about their plans to move each of the industry solutions to the cloud so that SAP customers can keep moving forward.