The Internet of Things & Its Business Value
By: Kim Snow Posted: July 16, 2015 Category:
IT News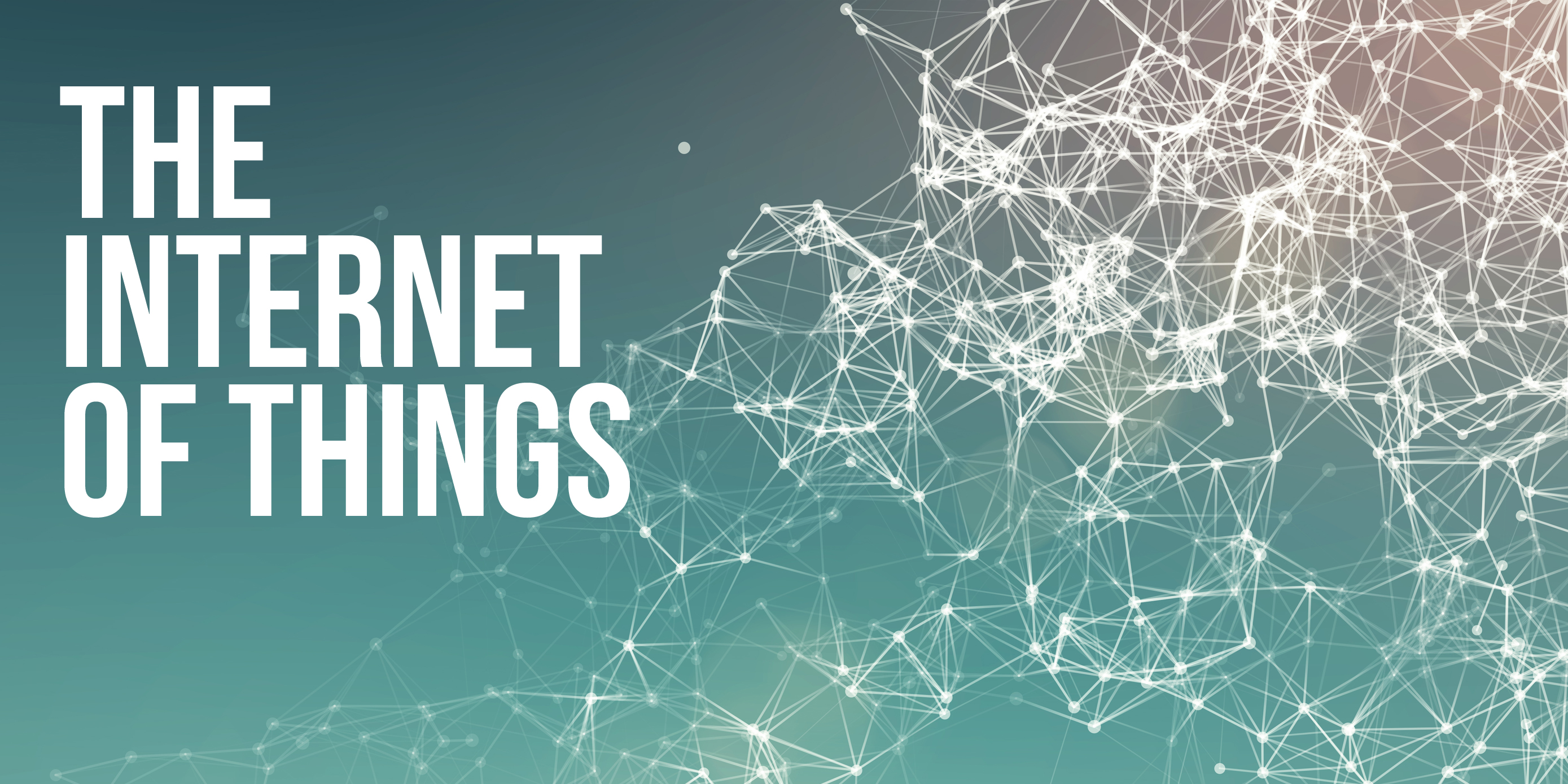 At this point, you've probably heard the buzz around Internet of Things (IoT) and how more and more devices are connecting to the internet, communicating with other devices and collecting massive amounts of data in the process. It isn't necessarily a new concept, but an increasing number of companies are utilizing IoT within their business models to engage with consumers, increase profits and efficiencies all while lowering costs.
If you're still scratching your head about what the buzz is all about, we're going to break down the basics as well as discuss why it's a hot topic, how it can be utilized in business and potential challenges for IT managers and business owners. We'll also provide some additional tools available if you'd like to dive deeper.
Internet of Things (IoT) Defined
The Internet of Things is essentially machine-to-machine connections where smart devices can directly talk to and interact with each other based on predetermined rules and subsequent actions. This is done utilizing various sensors and cloud-based technologies. So instead of searching for an address on the internet, entering it in to the GPS in your car and physically navigating to the location, all you will have to do is hit a button, tell your car where you want to go and it will automatically pull up the GPS and (one day) drive you there. It isn't a change to the internet as a whole, but a change to the devices connected to the internet along with how they connect and interact with each other.
IoT is already found in a number of products and services including wearable devices, such as step counters, glasses and watches, as well as home alarm systems, smart thermostats and much more. Its growing popularity can be attributed to the ever-increasing shift to mobility and consumer expectations of instantaneous and personalized information at their fingertips. The Internet of Things means companies can constantly innovate across their processes and services to provide the best customer experience, whether it's with new or improved products, a more efficient supply chain or targeted retail offers based on location and shopping behavior.
The Business Value of IoT
This brings us to what some call the true value for businesses with the Internet of Things – the ability to gather, analyze and act on results of the massive amounts of data collected by the sensors. IoT combines mobility and the cloud in order to gather and deliver big data and predictive analytics instantaneously. These analytics can then be acted on by business leaders, ensuring the company's ability to change with the demands and wants of their consumers in real-time. The increase in big data also brings about potential challenges and concerns with storage, security and utilization of the data. Enterprise-level cloud platforms and architectures are already available from SAP and Oracle, and you can expect more IoT platforms to enter the market over the next couple years.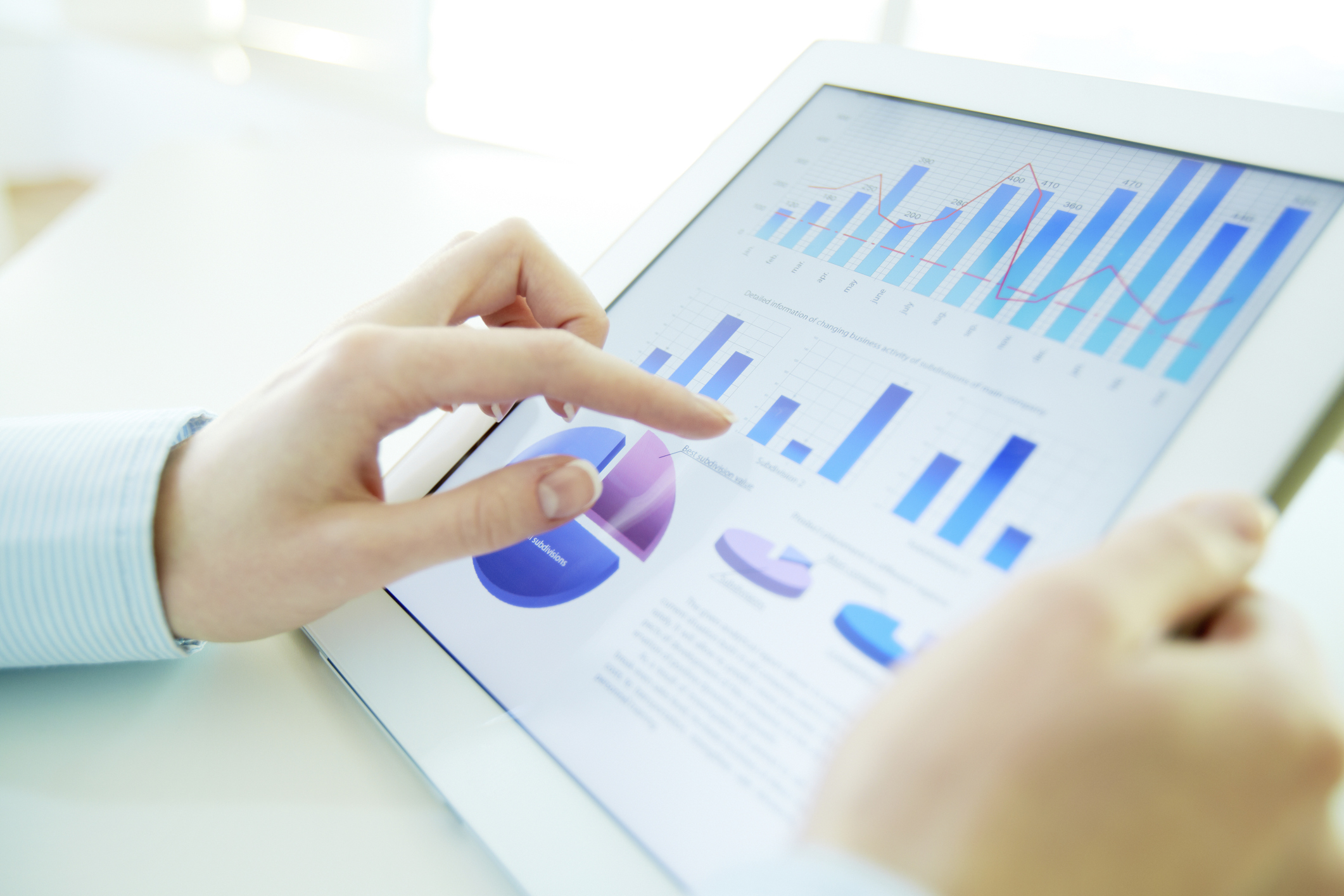 There are a lot of statistics floating around about the future of IoT and the amount of devices that will be connected to the internet, but there is definitely a common theme – it will be huge! Cisco estimates that there will be 100 devices connecting to the internet per second, or a total of more than 50 billion by 2020. This includes mobile devices, parking meters, thermostats, cardiac monitors, tires, roads and cars. This, they say, will lead to the "Internet of Everything" and will improve the way we make decisions and save time and money by connecting what was previously unconnected.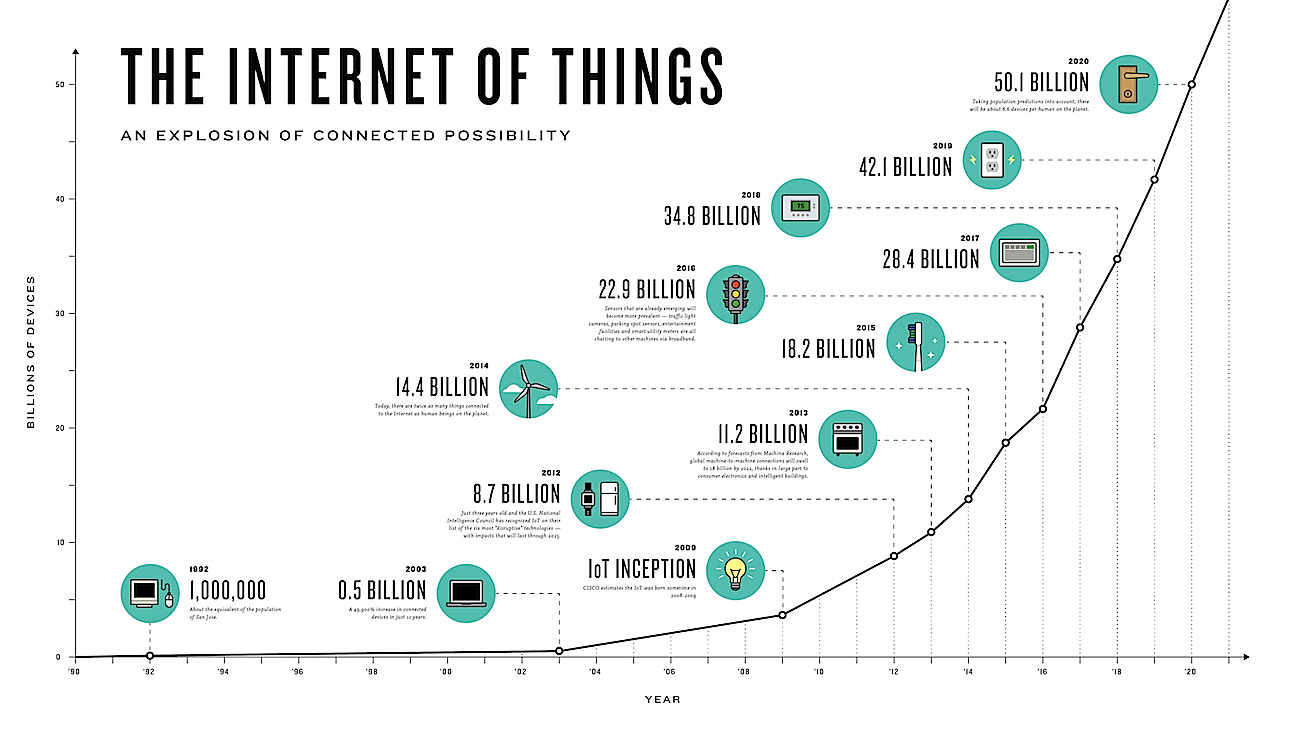 The America's SAP Users Group (ASUG) also conducted an 8 part series on the Internet of Things where they explored everything from IoT's definition to the combining of information technology with operational technology, big data and predictive analytics. They also discussed how to utilize IoT to transform and accelerate your business. They estimate that the Internet of Things will reach more than 30 billion connected (autonomous) things by 2020. They also predict a rise in real-time analytics, stating that in the next 2 years, "more than 50% of analytics implementations will make use of event data streams generated from instrumented machines, applications, and/or individuals".
The true potential for businesses to utilize the Internet of Things will continue to be realized over the course of the next 5 years. With constant innovation and increased efficiencies, this is without a doubt the future of business, IT and marketing across the board.
About Bayforce
Bayforce is a full-service IT consulting firm focused on SAP and Salesforce solutions. Since 1996 we have been dedicated to ensuring our clients' projects are delivered on-time and on-budget, helping them find the best talent, and maximizing their enterprise technology investments. We service clients across North America in every industry ranging in size from the Midmarket to the Fortune 100 with the very best U.S.-based talent and an unparalleled level of quality and attention.
Being a boutique firm with offices in Chicago, IL and Tampa, FL has allowed us to adapt to our customers ever-changing needs and provide a level of care and quality of service that simply cannot be matched.
Click here to learn more or contact us!
Related Articles